SUPPLY-TEAM blev etableret i 1982 som alternativ leverandør af aktive elektronikkomponenter til dansk industri med hovedvægt på at importere integrerede kredse og komponenter fra konkurrerende udenlandske leverandører, enten det drejer sig om parallel import eller alternative produkter.

SUPPLY-TEAM har i dag en markant markedsandel af dette marked, og vi har derfor "håndplukket" forskellige agenturer, der er samhørige på komponentsiden.

Hvad vi ikke har, det skaffer vi!

SUPPLY-TEAM was established in 1982 as distributor and agent for a few manufactors, primary on the semiconductor side to secure timely delivery to Danish electronic manufactors, this has caused in parallel import from hard to get product when this was nessasary.

To day we are still maintaning a few agencies, where we keep inventory to be delivered from our own stock, but we are in contact to the local market for distribution to manufactors and OEM customer, often we have access to large excess inventory from these customer as well.

What we don't have, we can provide!!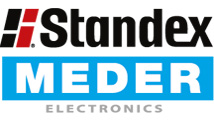 Read relæer Telecom & miniature Linieovervågning